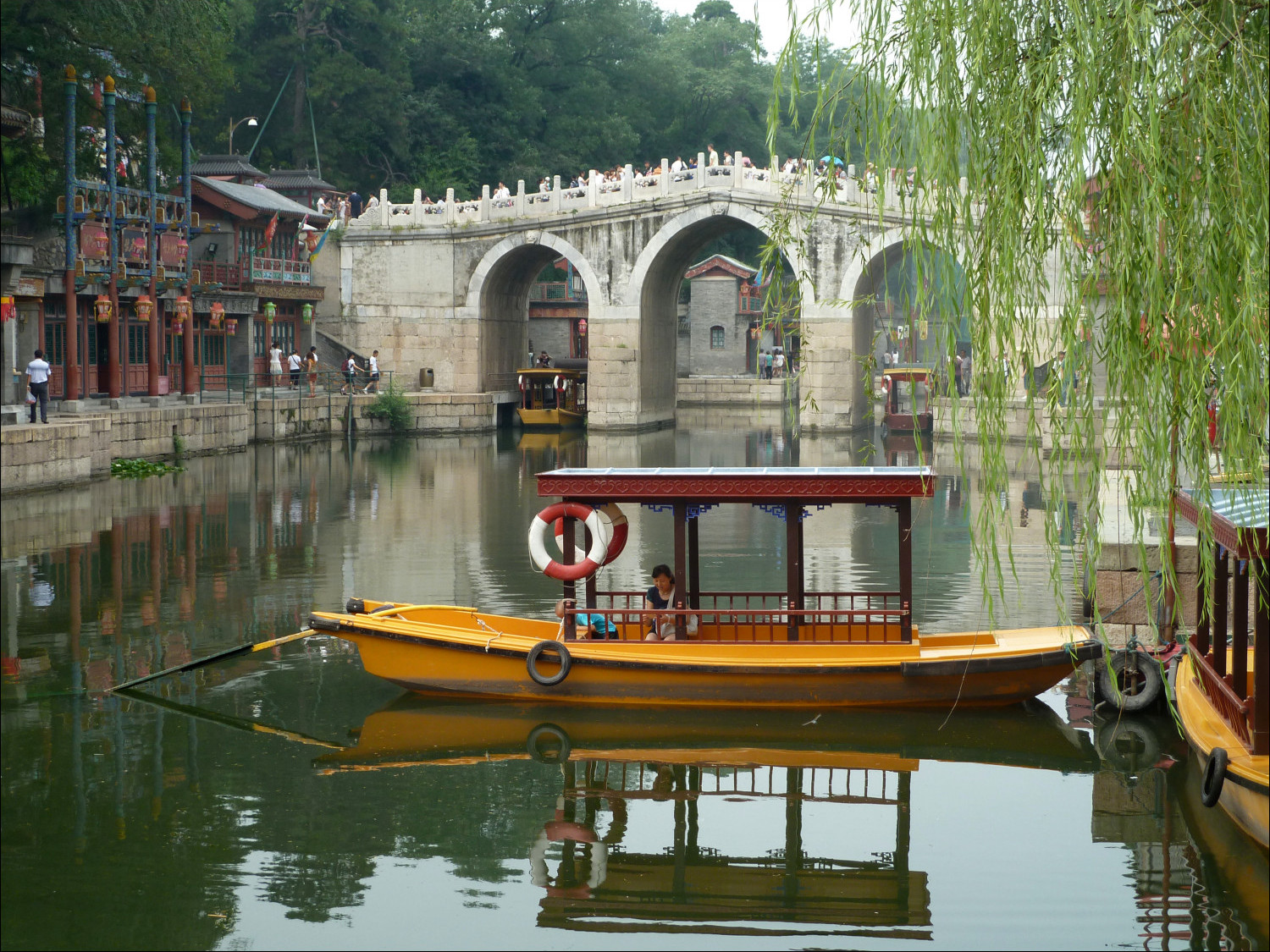 The Journey - 2011
My second trip to Asia. This time, friends from Campbell River joined me for part of the adventure. The idea was to meet in Beijing, then take the train to Xining and set off to Lhasa from there. But our plan fell through at the last minute. Looking back, it was a blessing in disguise. We ended up exploring a part of Qinghai instead, something we might never have chosen otherwise. Qinghai almost feels more "Tibetan" than the Tibetan Autonomous Region.
My friends still had a few days left, just enough to visit the Terracotta Army and stroll through Xi'an. My next solo destination was Kunming before I returned to Beijing and then concluded my journey with a visit at friends in Seoul, South Korea.
Beijing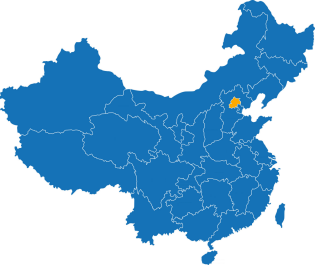 We flew together to Beijing, stayed again at the same Holiday Inn and first visited most of the sights that I had seen last year: Temple of Heavens, Forbidden City, Tiananmen Square and Jinshan Park.
When I'm on my own, I rarely dine at formal restaurants. Usually I eat in small shops along the streets and at markets. Chinese cuisine is meant to be enjoyed together: You order one dish per person plus one or two in addition, make it a balanced selection of meat and vegetable dishes, and then share the food. Tasting the renowned Peking duck at the famous Qianjude restaurant therefore wasn't an option last year, but a treat we all indulged in this time.
I'm not a fan of the "cheap" guided tours that take tourists to the hot spots, shopping stops included. Often the time at the attraction is relatively short compared to the time spent at the "factories" where skilled -or desperate- sales people put quite some pressure on everybody to buy. Years later I learned from a friend that the small commission from those sales is usually the ONLY income tour guides get. Considering that tipping is not common in China, it's not surprising that the guides seldom look happy. Personally, I'd rather pay a fair price for a good service.
The preserved sections of the Great Wall in the Beijing area are not easily accessible by public transportation. We only had a few days, so we bit the bullet and signed up for one of those day trips to Mutianyu Great Wall, 73 km north of Beijing. As the famous Chinese saying goes "You are not a real person until you've climbed the Great Wall" (=fig. to get over difficulties before reaching the goal. 不到长城非好汉 - bù dào cháng chéng fēi hǎo hàn). It truly felt special walking on these remnants of ancient times.
Back in Beijing a few weeks later, I stumbled on a strange temple with all kinds of "offices" for "bestowing" happiness, good marriage, making a fortune, health and recovery – anything desirable one can think off. I concluded my stay with a visit to the Summer Palace, a huge park that I wouldn't mind exploring further one day.
Visited: Temple of Heaven – Forbidden City – Tiananmen Square – Quanjude - Qianmen Street – Jinshan Park – Great Wall (5 days) – Dongyue Temple – Ritan Park – Summer Palace (3 days)
Qinghai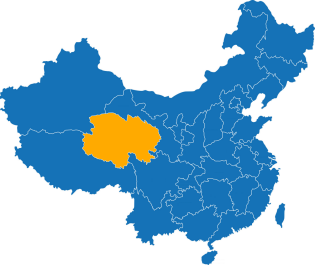 Visiting the Tibetan Autonomous Region as a foreigner requires a special permit and travelers must be part of a tour group with a driver and a guide – no exceptions. There are certain times every year when no permits are issued, and it is never quite clear when those times start and end. Snow Lion Tours, our travel agency with offices in Xining and Lhasa, had applied on our behalf and even secured our train tickets for the 24-hour journey to Lhasa. Just a few days before our scheduled in arrival in Xining, we learned that we might not get the permits this time. Still hoping for a last-minute miracle, we flew to Xining as planned. But it wasn't meant to be.
So, no Tibet visit this year… Since we were already there, what's interesting in this region? Snow Lion Tours quickly put a 4-day-trip together for us and off we went. We never expected to find ourselves in the middle of Tibet!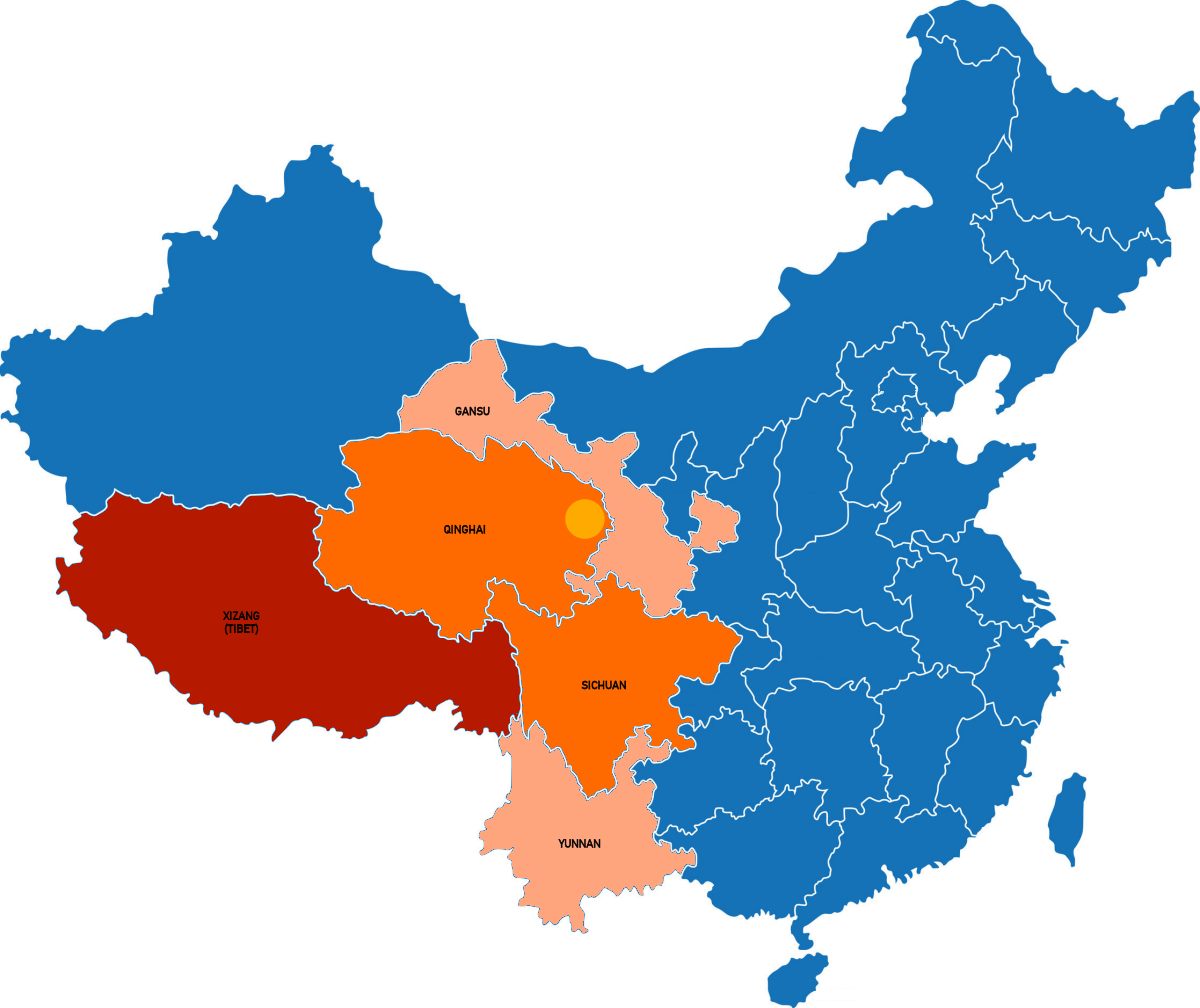 Less than half of the Tibetan population in China lives in the Tibetan Autonomous Region, which Google simply labels "Tibet" (red area on the map). The other half mostly lives in Qinghai, Sichuan, and parts of Yunnan and Gansu (orange). The area we visited is highlighted in yellow.
What brought us to Xining in the first place? It is a popular choice to allow for acclimatization to the high altitude of Lhasa (3,656 m) and the train ride on the Qinghai–Tibet railway, the highest in the world, offers spectacular views through parts of the country otherwise inaccessible.
Visited: Xining – Shachung Monastery (Xiaqiong) – Rebkong (Tongren) – Rongwu Monastery - Sanggeshung Artist Village – Gomar Monastery – Labrang – Kumbum - Xiahe (4 days)
Note: We saw so many small towns, monasteries, and temples. Many names are transliterations from Tibetan and my notes are incomplete. I apologize should there be any inaccuracies in the Qinghai picture captions.
Xi'an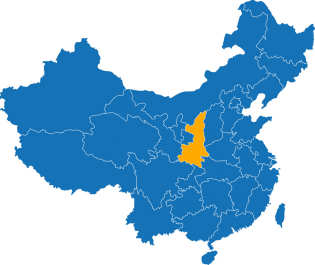 My friends only had a few days before returning to Canada, just enough to visit the main attractions. I stayed for 10 days, which gave me time to catch up on work. Starting in 2011, all my trips have been a well-balanced combination of exploring and visiting, working remotely, and studying Mandarin. As a custom software developer, I can never completely walk away but I do have the freedom to juggle my projects and take them with me wherever I go. As long as I have reliable internet, it's all good!
I also like those stretches where I stay in one place. It allows me to walk the streets in my neighborhood, find my favorite little restaurants and parks, and connect with the people around me.
Visited: Drum and Bell Towers – City Wall and surrounding parks – Wild Goose Pagoda – Muslim Quarter
Kunming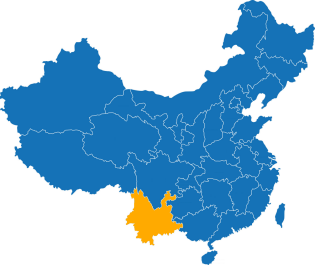 Where to go next? I considered a few cities, but the weather forecast didn't look all that great. Then I stumbled on an ad from Keats School in Kunming. Learning a little bit more Mandarin would give me something interesting to do even if it poured day and night. Two weeks one-on-one classes, 4 hours a day, sounded great. It didn't rain, but I discovered a travel style that fit me perfectly and for years to come I would first attend classes for four weeks before heading off to new destinations.
The advantages of being able to communicate with locals in their own language are obvious. Culture and language are inseparable, even more so if we want to get a deeper understanding of an Asian country. Attending classes and living at school exposes us to local lifestyle and customs. Working so closely for hours every day with a teacher usually results in a close friendly relationship. There's always somebody there to help and answer questions. We share the same strong interest with international students of all ages which means there is no lack of buddies to venture out with. Most schools offer a variety of evening or weekend activities which can get us to places we would never find otherwise.
As so often before, it was pure chance -a wet weather forecast in this case- that steered me in a whole new direction and has enriched my life profoundly since then.
Visited: Western Hills – Jinri Building – Green Lake Park - West Temple Pagoda - Confucius Temple - Zhenqingguan Taoist Temple