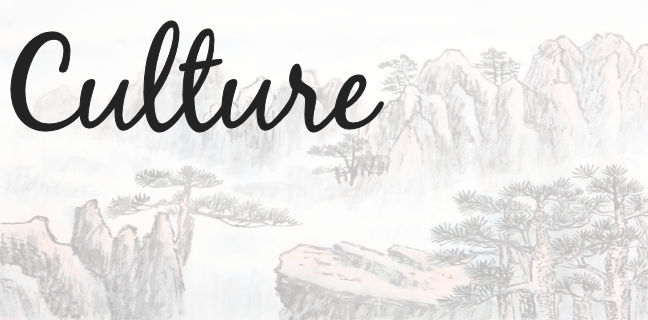 Culture and life in China
These are some of my favorites links. I'll update this page more frequently in the future, so check back once in a while. No Mandarin knowledge required.
Magazines and News
Sixth Tone is an online magazine covering trending topics. In their own words: "...go beyond buzzwords and headlines to tell the uncommon stories of common people." This site has become an essential breakfast item, almost like my cup of coffee.
Weibo in China is similar to Twitter in the west. What's on Weibo is an independent news site reporting social trends in China.
There's always more than one side to a story. Unless we dig a little deeper, we will never know the truth, we will only know 'a' truth. I like supplementing information provided by the big western media outlets with Asian viewpoints, fully aware that I still don't get the full picture: Check South China Morning Post (Hong Kong) and Global Times (Mainland).
Podcasts
I thoroughly enjoy listening to Round Table China. A group of young people discusses all kinds of topics that are hot in China right now.
Even seasoned China enthusiasts will find interesting surprises in A Thousand Whys.
Cyrus Janssen's Youtube channel adds a different and well researched perspective to the usually pretty one-sided representation of today's China in western media.
TV Shows & Movies
Literature
Looking for something new to listen to, I stumbled on a podcast series called Water Margin Podcast: Outlaws of the Marsh. John Zhu retells the classic Chinese novel Water Margin (水浒传 shuǐ hǔ zhuàn), one of the Four Classic Novels of Chinese literature, in English in an entertaining and captivating way. A few supplemental episodes shed a light on historical and cultural context, such as the one about "Money": what is a "string of coins", how much did a government official earn, how much of their income did common people spend on grain alone?
John also published the Romance of the Three Kingdoms in 154 podcast episodes, also one of the Four Classics.
Music
As a Viki and Chinese drama fan, I often get hooked on sound track and theme songs. My Spotify play lists Chinese Drama are public. Get a taste here, then listen to it directly on Spotify - the quality is much better.

Cooking
Facts
China Mike's Facts about China is an incredible collection of tidbits. The rest of his site is equally interesting.
Chinasage is the most comprehensive "Guide to all things Chinese" I've found online. What a wealth of information!