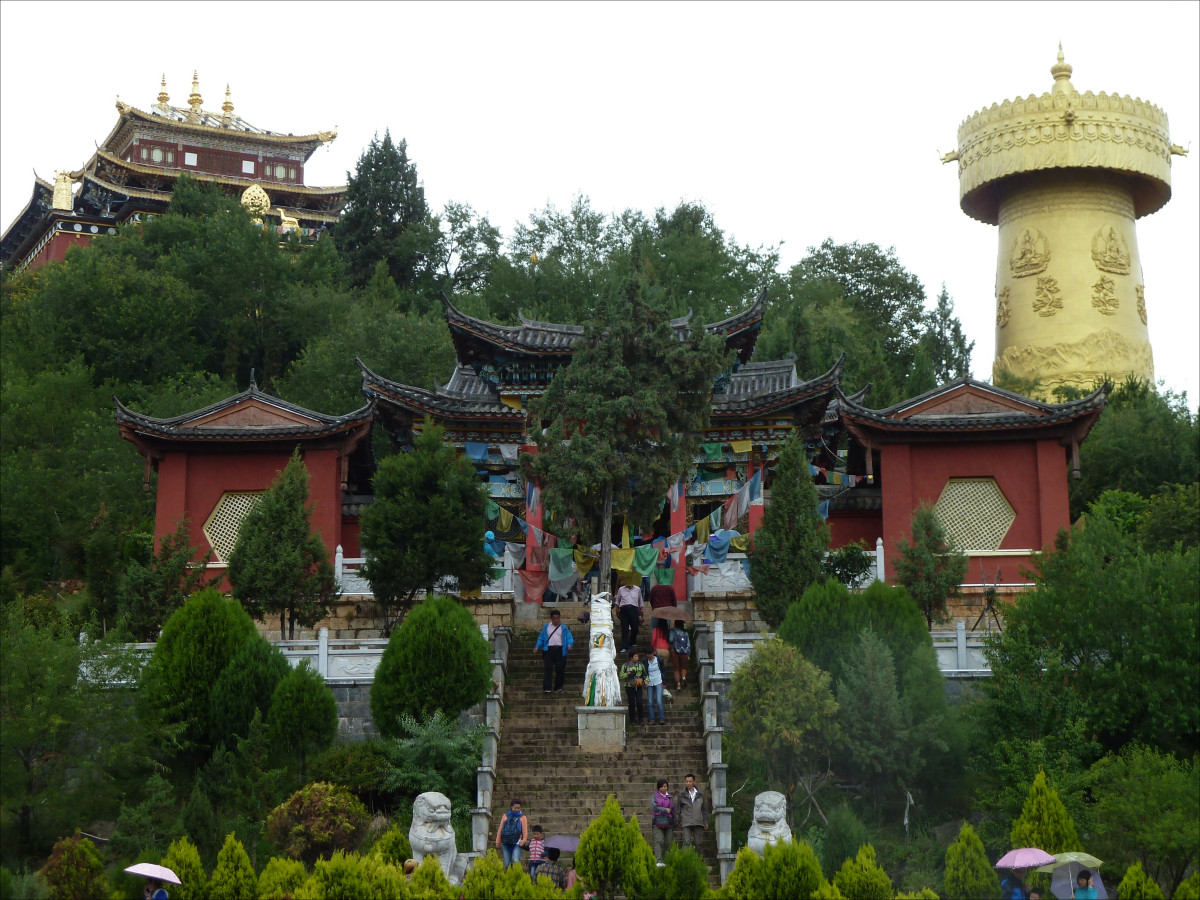 The Journey - 2013
Time to venture out and explore more of the southwestern province Yunnan.
Friends from Campbell River joined me after my usual study period. I showed them a few of my favorite close by spots in Kunming before we headed out for a day at the Stone Forest.
Our next destinations were Dali, Lijiang, and Shangri-La where our ways parted. En route we had steadily climbed from an altitude of 1,890 m to 3,160 m which makes it an interesting, yet seldom used alternative to travel to Lhasa (elevation 3,656 m). The flight only takes two hours. My friends continued their adventure in Tibet, while I enjoyed a week in Chiang Mai, Thailand.
Then I returned to Kunming where I wrapped up another unforgettable China visit with day trips to the Yunnan Ethnic Village and Jiuxiang Caves.
Hong Kong airport, June 18, 2013 – 6:45 am
Kunming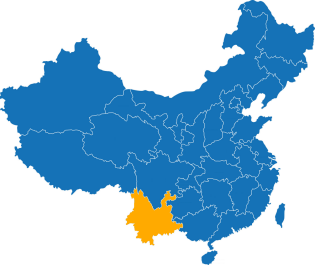 Study time! Hoping to cram as much as possible before taking my friends from Campbell River on a trip through Yunnan.
I've always enjoyed the broad mix of students from different countries and of all ages and backgrounds at Keats School. It just takes a few hours and you have already made friends to explore neighborhood, city, and outskirts together. That year, my close companions were Irina, a translator for Chinese - Russian from Kazakhstan, and Dan Ut from Switzerland.
Because of Dan Ut's Vietnamese descent, locals always assumed that she's Chinese, talked to her and simply ignored me. Consequently, they would expect her to speak like a native and react disappointed, while I only had to utter a few words -right or wrong- to spark admiration. That's not fair, but I must admit, that I now enjoy the undeserved attention that I get everywhere.
Visited: Bird and Flower Market – Green Lake – Yuantong Temple - Tanhuasi Park - Stone Forest (Shilin) - Black Dragon Pool - Yunnan Ethnic Village – Jiuxiang Scenic Area
I wrote about the Jiuxiang Scenic Area a while ago. As always, the story comes with plenty of pictures:
Dali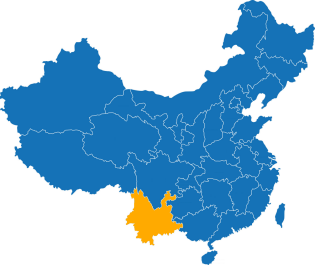 We took the bus to Dali and had no problem finding our accommodation just a few steps away from Dali Old Town. What a treat to stay in such a beautiful building for just $32 (CAD) per night.
And luck struck twice! Without knowing, we had arrived on the day of the torch festival (火把节 huǒ bǎ jié). Everywhere in the old town stood torches -piles built with dry wooden sticks- waiting to be lit. The torches are between one and four meters high and are sold with bags of pine resin. Thrown on a burning torch, the resin creates a fireball effect. Raise such an idea with our fire departments on Vancouver Island!
The next morning, we set out to explore old Dali by foot. We then spent most of our last day on Cangshan, a mountain range with several peaks taller than 3,500 m, and wandered through the mostly deserted ancient town at the foot of the mountain.
Visited: Dali Old Town – Torch Festival – Cangshan (3 nights)
Lijiang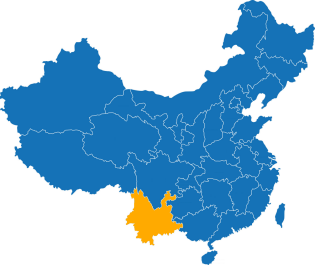 It's easy to get lost in the labyrinth of cobblestone lanes, streams, and bridges in old Lijiang. Purists often lament that the old town is too touristy, most buildings aren't ancient, and many of the newer replicas aren't following traditional Naxi style. While this is all true, we didn't mind. What sets Lijiang apart from many other "ancient towns" are the sheer size and a balanced mix of unique small shops, guest houses, and restaurants. Many of the products were hand-made right at the store that was selling them. Cars or taxis are not allowed inside.
Except for its ideal location right in the heart of the old town, we weren't impressed with the guesthouse and moved to another one nearby for our last night. Whenever I intend to stay longer in one place, I only book a room for the first two or three nights. If I like it, I'll extend. Occasionally I moved, because I wasn't happy with cleanliness, ongoing construction in the building, or lack of proper registration. This approach has worked very well for me.
Visited: Lijiang Old Town – Yufeng Temple - Lion Hill - Wangu Tower - Yuhe Square - Black Dragon Pool (3 nights)
Shangri-La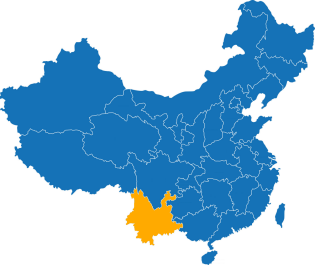 Until 2001 the city with a mainly Tibetan population was called Zhongdian County. Zhong 中 standing for "middle, central" and dian 甸 meaning "pasture(s)". How can a small place in the far west of Yunnan live up to its new name Shangri-La, adopted from James Hilton's novel The Lost Horizon symbolizing an imaginary paradise on earth?
Pudacuo is a 1,300 km2 national park at an altitude of 3500 m and above, about a 50-minute drive from Shangri-La City. It reminded me in many ways of the 2,500 km2 large Strathcona Park on Vancouver Island: breathtaking scenery, pristine untouched nature, clear streams and lakes, rich fauna and flora. Sound like Shangri-La?
Towering above the old town is the Golden Temple which is made up of two huge temple buildings and the world's largest prayer drum. The difference between night and day is mind-boggling.
One of the main attractions of the region is the Songzanlin Monastery. We skipped it, because my friends' next destination was Lhasa, the Potala Palace, and other Tibetan monasteries and temples. And I had visited the Tibetan Autonomous Region the year before.
Old Shangri-La was a charming town with narrow cobblestone lanes, very similar to Lijiang. Unfortunately, just a few months after our visit, disaster stroke. A huge fire ( story and pictures from SCMP ), caused by a space heater, destroyed about 300 homes and businesses. As a result, roughly 0.067 km2 or 1/5 of the "historic preservation area" were levelled and rebuilt over the next few years. I can't tell how much or how little the new "old" town resembles the old town we saw in 2013.
Visited: Old town (Dukezong) – Pudacuo National Park - Golden Temple – Largest Prayer Wheel - Hundred Chicken Temple (Baiji) (4 nights)
---