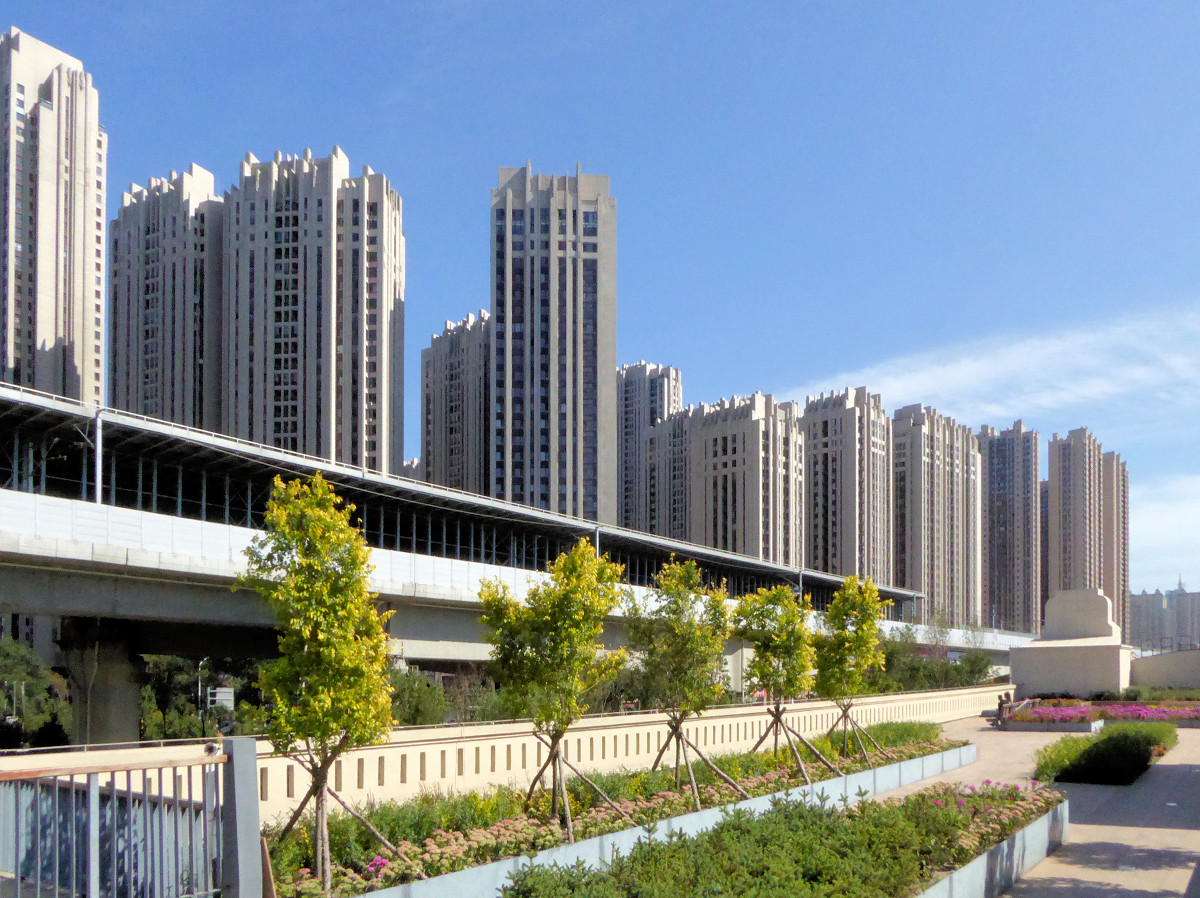 "High Life" in Harbin
I live in a small town in Canada, where almost everyone's dream is a single-family home with a yard. The bigger, the better. Strict building codes regulate the height of our buildings and nobody wants anything taller than three stories unless it blocks the view of some single home owners: then they won't have any of it!
Such is the custom and hardly anyone ever questions it.
When I first started travelling in China and noticed all the skyscrapers, I, too, thought it must the awful to live in such an environment. I understood, that all these people need to have a home and for such a large population, that's the only way to accommodate everyone. But still…
And I sympathized with the folks who lamented the disappearance of the hutongs, narrow streets or alleys that connect traditional charming courtyard residences, famous in Beijing and other northern areas. So sad to see them go.
Most of the high-rises don't have a distinct architectural style. From the distance, one looks like the other, all very similar and plain.
The first time I saw an apartment from the inside was in a Chinese TV drama. It showed the home of the main character, a well-situated young man. Quite a contrast to the dull outside, the apartment was very nicely designed, furnished, and decorated. The buildings stood in a carefully planted and maintained park-like setting. But that's just the movies, or not?
Then friends in Ningbo invited me to their home. Before we entered the secured complex, we picked up fresh vegetables, meat, and fruit for dinner at the small stores that are conveniently located at the ground level. No need to drive somewhere or carry heavy bags a long way!
The compound is just as nice as the one from the movie. And their condo is so tastefully laid out and finished with beautiful furniture and art that I liked it even better than the film set. From their balcony and windows – I forgot which floor they were on, maybe the 10th or 12th – they look down into a park with many flowerbeds. A wide gap between the opposite blocks opens the view up to the river. Really nice!
In fall 2017 I finally had the opportunity to live in such an apartment complex for five weeks. The Harbin Mandarin School generously provides its students with a fully equipped studio apartment with kitchen and bathroom and all the amenities like TV, high-speed internet and washing machine. I was up on the 16th floor, room 1607. I'll let my pictures describe apartment and setting.
bǎo yǔ tiān yì 宝宇天邑 building
The apartment is well insulated and very quiet. It was facing inwards – being a big tennis fan it was only fitting that I looked down onto the tennis court next to our block. No street noise reaches up that high. The language school is conveniently located in another building block. The inside park is gorgeous, meticulously tended and not lacking anything: ponds and streams, animals, a gigantic greenhouse, sports fields and playgrounds, art and even a huge swimming pool. Crews of workers keep it all clean and shiny. I had to smile when I walked to class one morning, and in front of every building was a worker vigorously wiping the outside of the garbage cans.
A walk in the park
A few registered vendors came in the morning and late afternoon to sell steamed buns and other convenient dinner or breakfast supplements.
Just as at my friends' in Ningbo, there were plenty of stores selling good quality products and services for daily needs: fruit and vegetables shops, grocery sellers, banks, restaurants, hair salons, and many more. Bus stops are right in front of the entrance. A subway station around the corner was under construction. Downtown with its prominent Russian style buildings, Harbin's famous St. Sophia Church, the Songhua River with its kilometer-long parks along the shoreline, and Sun Island, famous for the yearly Ice and Snow Sculpture Festival were all in walking distance.
I fell in love with the city and my apartment. Long gone are resentment and bias: I would be happy living there!
I estimate that about 10,000 people reside in this complex. It never felt crowded, I never had to wait more than a few seconds to get through the secured main gates. While the view from my window was already very nice, I imagine the view from the outwards facing apartments: one could see all over the city, the river, and even over to Sun Island, just as I could see our buildings from Sun Island.
If those 10,000 people would live in single-family houses, the whole city would be plastered with roads and fenced yards. There would be nowhere to go. To get outside one would need to drive a long way. More cars would clog the roads, people would need to drive to the stores. Down there, it would be noisy. Instead of a crew mowing efficiently all the lawns within an hour or two, there would hardly be a quiet moment on a nice summer weekend day.
Venturing out
This life style creates a much, much smaller environmental footprint than ours. Aside from the bitter cold winters, everything in this part of the city entices to walk. Stores came to the people instead of people having to travel to them. Maintenance and services provide plenty of employment.

The Chinese way of doing things is different: it's not a house that gets torn down over night, it's usually the whole block. Yes, we lose some nice-looking older neighborhoods and people need to relocate, often to the outskirts, and it is hard on many older folks to give up their traditional style of living. Maybe there could be a compromise sometimes. But overall, I think it is worth blocking the view of a few families if you can give a hundred – or a thousand or even ten thousand- people a fantastic view and make a city so livable as this part of Harbin.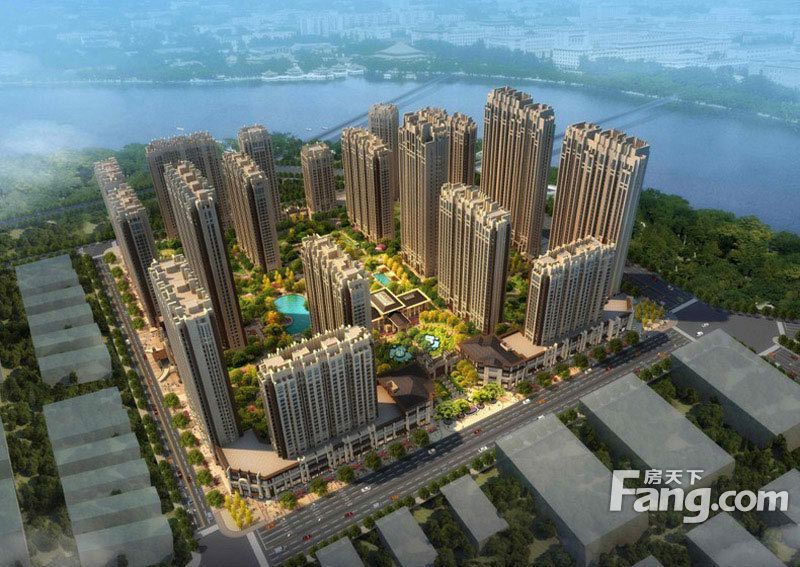 Model of the Bao Yu Tian Yi Complex